Annual Zero Heroes Night Honorees
City of Arcata Zero Waste Action Plan
In 2017, Zero Waste Humboldt worked with the City of Arcata staff to develop its ten-year Zero Waste Action Plan. These plans include the guiding core values of the City and measurable goals to monitor waste reduction progress. The City of Arcata Zero Waste Action Plan can be downloaded from the

City of Arcata website

.
Zero Waste Business Certification Program
Zero Waste Humboldt (ZWH) is adapting the tracking model and previous nationwide Zero Waste certification of the U.S. Zero Waste Business Council for a more affordable approach to achieving Zero Waste standards for smaller businesses and school districts of the Redwood Coast region.
Forty-five local businesses have attended Zero Waste Humboldt's training workshops. Several local businesses have successfully integrated the workshop templates for setting goals and tracking their progress in reducing waste over time.
The certification and business awards program will start later this year after it has been tested.

The purpose of the ZWH certification is threefold:
(1) Maintain Zero Waste standards locally;

(2) provide clear procedures and a format to encourage businesses to commit to integrating Zero Waste in their operations; and

(3) publicly acknowledge businesses that are successful models for reducing waste.
Businesses that have already implemented ZWH basic procedures for tracking waste reduction and want to apply for the certification, and local businesses and school districts that want to enroll in a Zero Waste Humboldt training clinic to get started on an organized path for reducing waste, are asked to email:
[email protected]
.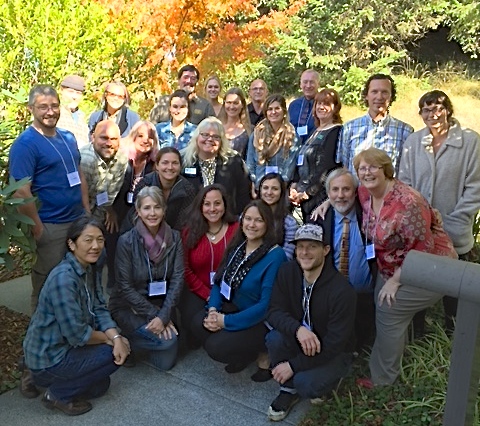 Refill-Not-Landfill Network Project
The Refill-Not-Landfill Network Project project began to encourage the reduction of single-use plastic water bottles and promote the use of reusable water bottles. Since 2016, Zero Waste Humboldt has awarded 10 water bottle refill stations to three local schools and six local governments. Currently, the Refill-Not-Landfill Network Project has saved over 100,000 water bottles from the landfill.
Food Serviceware and Packaging Choices
Zero Waste Humboldt conducted packaging research, led by Dr. Julie Layshock, for the North Coast Co-op prepared foods section This analysis was an assessment of food and beverage packaging at the Co-op with a database of packaging and environmental claims. It has been a reference tool for several businesses
 in evaluating their use of plastics and packaging. It is available for
The
Understanding Packaging (UP) Scorecard
is a science-based online tool to help users select foodware and food packaging that is safe and environmentally sustainable. The tool has been developed by a multi-stakeholder collaboration. Please note that this is a beta version of the tool. Future versions of the UP Scorecard with new features and additional improvements will be published on www.UPscorecard.org.
The
U P Scorecard
compares commonly used foodware and packaging products with a single yardstick to offer the first-ever free and comprehensive tool for making sustainable purchasing decisions for these products based on the latest available science. Packaging choices are scored for Plastic Pollution, Chemicals of Concern, Climate, Water Use, Sustainable Sourcing, and Recoverability. Developed through an unprecedented collaboration of leading food service companies, NGOs and technical experts, the UP Scorecard provides an authoritative resource for businesses and environmental advocates.
City of Arcata Disposable Foodware Regulations
The City of Arcata's ordinance is intended to reduce the use of single-use plastic foodware that contribute to street litter, marine pollution, harm to wildlife, greenhouse gas emissions, and waste sent to landfills. The ordinance is applicable to all food service establishments including but not limited to: restaurants, grocery stores, bars, cafes, food vendors, and cafeterias. 
Zero Waste High School Leadership Development Project
The Zero Waste High School Leaders Project (2016-2017) was a pilot project supported by the Grassroots Grants Program of Humboldt Area Foundation. With an application process, ZWH selected six students from McKinleyville High School, Arcata High School, and Northcoast Preparatory Academy. ZWH staff met with students as they developed their own projects for researching waste generation on their campuses. The students kept notes on their projects, and participated in regular meetings with ZWH staff to follow a basic 'science project' format. We learned that timing is everything in working with the schools. Funds for a project must be awarded prior to the beginning of the academic year, for the process of selecting students to participate, and to measure, monitor, and report on waste generation at their schools. The project culminated in student reports and attendance of a parent, ZWH staffer, and 5 students attending the Zero Waste USA Youth Convergence at San Francisco City College's campus in March 2017 for a weekend.
North Country Fair 2012-2016
The 2012-2016 North Country Fair Waste Reduction was Zero Waste Humboldt's first project.
Invited by the North Country Fair board of directors, we recruited, trained and scheduled over 50 volunteers each year for this 2-day event to serve as "quality control monitors" of the seven stations that had 3 containers for sorting Recycle, Compost, and Landfill. Recommendations were developed and improved upon each year for detailing waste reduction agreements in vendor contracts.  This changed the types of single use food serviceware, the methods for serving food, and even the menus vendors planned in advance for the Fair. Booth instructions were developed for all of the shifts of workers at each food vendor's booth. Over time, the NC Fair's waste generated decreased from 2 large dumpsters to one small container. Creating a baseline with annual data on discarded materials through accurate measuring, recording and photo documentation produced important tracking and management information for the Fair board of directors to make improvements each year.  This Fair has no controls of entry point, tickets, gates, or method of restricting single use plastic and nonrecyclable/noncompostable materials. The next area of continued work that will further reduce the waste generated is to encourage the public and develop Fair infrastructure for attendees to bring their own containers and utensils for food and beverages. The North Country Fair has become a learning model for dedication to reducing waste at large outdoor events.
Arcata Business Packaging Reuse Pilot Project
Lisa Enge is spearheading this project to reduce Arcata business packaging waste. When social distancing rules of the coronavirus are lifted and businesses are able to operate again, the project will start by determining how much and the types of reusable packaging waste generated by downtown Arcata businesses. Lisa worked for years ate Northtown Books and is known to many Arcata business owners and managers. She experienced the frustration of dealing with excessive layers of cardboard, paper, and plastics after shipments arrive. Over the years, Lisa has heard the same frustration from other businesses. To facilitate the exchange of reusable packaging waste, this project will set up an on-line information center. Many of the solutions to waste are found in Zero Waste reuse methods. The project goal is to exchange reusable packaging waste and reduce the overhead cost for storage, garbage, and recycling collection for local businesses. ZWH will track reduced waste and translate that into greenhouse gas reduction. To learn more and participate in this pilot project, email

[email protected]

.